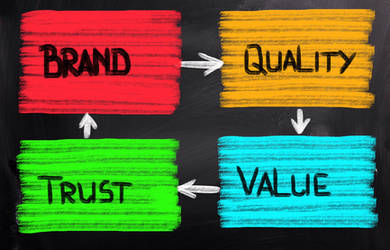 If you are planning to buy a trampoline, the most vital things to consider are durability, affordability and quality. Safety is equally very important. So, if you are new to the world of trampolines, it may be a little difficult to select the most ideal product with all these features. However, you can solve this problem if you select a product from a high quality brand. The question now is, what are the best trampoline brands out there? The rest of this article will try to provide answers to this question.
Best trampoline brands
Springfree
The Springfree Company has its headquarters in Australia and it offers high quality trampolines of all shapes and sizes. It is one brand that puts safety ahead of any other feature when designing their trampolines. The brand equally comes with standard product warranty, giving you assurance of longevity and durability. The biggest advantage of using the Springfree trampolines over other types of brands is the fact that their models are designed with no springs. This is good news for those looking for the safest way of rebounding. Instead of springs, their products are designed with a series of fiberglass rods as the rods are connected at the four edges of the trampoline. The safety enclosure also has these fiberglass rods which snap at each other and spring back after every jump. These fiberglass rods are designed in a sturdy manner such that they can easily absorb any impact. Springfree's S113 trampoline is one of the best models in this brand. It is a perfect example of the brand's innovative fiberglass technology.  If you are looking for a strong trampoline which provides great bounce, you will definitely love this model.
Skywalker Trampolines
This list of best trampoline brands cannot be complete without mentioning one of the most stylishly designed brands in the industry. Skywalker is one of the highest rated because of its quality and overall safety features. Unlike other types of brands in the industry, the only thing the company does is the production of trampolines. They are specialists in the industry with more than 30 years industry experience in the production of trampolines. The brand offers flexibility and provides models of different price ranges and different sizes.
The brand prides itself on safety and long lasting quality. They also take the credit for originally inventing the safety enclosure you see in most trampoline brands these days. This brand has a reliable customer service and has one of the best warranties in the industry. If you are looking for a high quality trampoline, it will be a good idea to look at some models in this brand.
Another thing you will love about the Skywalker brand is their focus on safety. Almost all their models are designed with safety enclosures to keep you safe when using the trampolines. The brand has different lines of product both for adults and for children. However, the Skywalker brand is more expensive than most other models, but this should not bother you because their quality widely exceeds the cost. For those who want highly effective trampolines with special durability and safety features, the Skywalker brand has models that can serve your needs.
Airzone trampolines
Airzone trampolines are the most durable as far as trampolines are concerned. The company concentrates mainly on the design of trampolines for young adults and children. When it comes to the safest trampolines in the industry for children, no other brand can be compared with the Airzone trampoline brand. All their models meet the ASTM safety requirements since they are tested by an independent laboratory.  The Airzone trampoline brand provides a wide range of trampolines which cuts across all ages. It offers products at different price ranges intended to meet the needs of different consumers. No matter the type of model you select, you will be assured that you are buying the highest quality model designed to keep you safe when rebounding.
There are many reasons why the brand has maintained high customer reviews and high user ratings since its introduction into the market. They have been producing trampolines since 2 decades and their products are designed with the finest of materials. This brand has been included on the list because of its popularity among users of their products. Their most common models have several hundreds of customer reviews on Amazon and other top notch retail websites. Their trampolines are durable, designed with long lasting materials and have the best safety features.
Other brands to consider
Apart from the above brands of trampolines, there are also other brands that can compete favorably with the best brands when it comes to durability and quality. Let's see some considerations.
AlleyOop Trampolines
This brand is manufactured in the USA and it meets all the safety requirements in the states. The brand provides lifetime warranties on its enclosure poles and frames, while other parts of the trampolines provide 5 year warranty. AlleyOop prides itself on customer service and product quality. Other features of this brand include a double bounce line which ensures a new improved bedding system. These innovative trampoline beds are specially designed to absorb a lot of shock when jumping. This surely minimizes the risk of accidents or injuries that may occur when using the trampolines. Just like other top brands, the AlleyOop trampoline comes with safety enclosures to provide security against accidental falls when using the trampoline. One of the most important products from this brand is the DoubleBounce AlleyOop trampoline. It is a 14-foot trampoline with an innovative bed system that can be used by several jumpers at a time. The product is designed very strong with a sturdy cover and an overlapping door. It has a wide range of features such as weather covers, anchor kits, basketball hoop and a ladder.
PureFun Trampolines
As the name implies, PureFun provides specialized fitness trampolines for those looking to use the trampoline as a means of keeping themselves fit while enjoying themselves. The gym is not the only place to go if you want to keep your body energized and properly fit. A good trampoline can provide the proper lift needed to help you exercise all parts of your body. The PureFun brand understands this need, which is why they provide one of the best trampolines in the industry for such purpose. The company also produces playground equipment and they have been in business for many years.  It has really gained a reputation for producing high quality trampolines at an affordable price. The models are equally tested independently to meet TUV/GS, ASTM, and CE safety requirements. Purefun was included in this list because most of their products have high customer reviews and ratings on Amazon. Also, despite their durability and quality, their products are always very affordable. The brand also offers a wide range of trampoline sizes. If you want an affordable trampoline that provides the best bounces for recreation, you will not get disappointed with any of the PureFun trampoline brands.
Conclusion
It is always going to be a tricky task to choose the most ideal trampoline for your needs. But before you select one, you have to determine what you really need in a trampoline. They come in different features and have different price ranges. If you are looking for a normal sized trampoline, there are many options available. In case you want a high bouncing product with specialized features, you will also have many options. But make sure to select the right brand in order to be happy with what you have bought at the long run. The trampoline brands above are the best in the industry today. They are durable, effective and designed with the finest of materials. If you are looking for high quality trampoline, you will definitely not get disappointed if you pick a product from any of the best brands above.