As what they say, there is always a time for everything. If you want to enjoy the blue waters in the ocean and frolic on the sand, summer is the best time for it. If you want to glide on the snowy mountains and experience thrilling adventures through skiing and snowboarding, the winter season is definitely the best time! As what every activity has its own season, there is also the best season for playing trampoline. But, when?
Trampolines have been lined up with the most popular equipment for exercising, training, and recreational activities. Aside from the fun and excitement every time you jump and bounce, it has also been proven to provide health benefits such as flexibility enhancement, strong bones, and a healthier lymph system.
If you want to determine the best season and the best time to play trampoline, there are some factors you should consider first: the location where the trampoline is, your schedule and the activities you engage in.
Consider the Location
The peak season for playing trampolines may not always pertain to a particular season of the year but also where you most feel like playing it. Just like how we think about it, fun is where your trampoline is!
Trampolining truly gives a different kind of level of excitement and fun! But if you want to enjoy the most out of this rebound activity, it may also depend on the location where the trampoline is. It can either be in a park where you can share the fun and joy with the other people or at home right in your backyard with your family.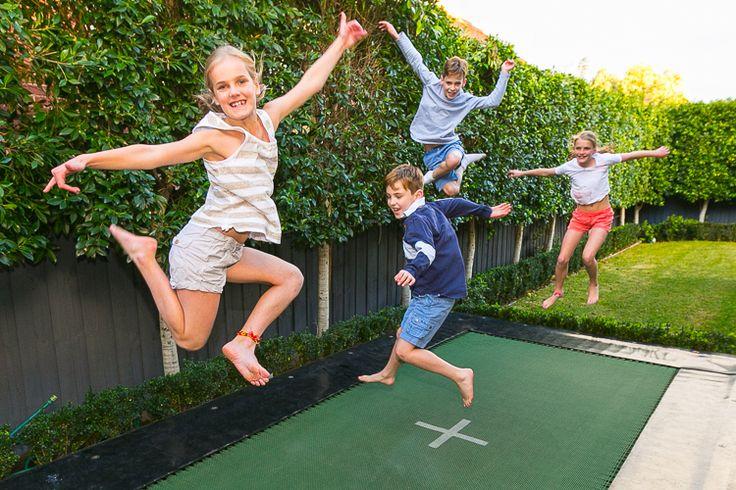 Playing in a Trampoline Park
Trampoline parks provide an immense space for trampolining for everyone. As it is open to the public, these trampoline parks are filled out with huge pieces of trampolines. You can find them all over the area such as the floor and even the walls of which makes the park much safer to use. The padded walls and floors prevent accidents and injuries allowing the users to experience unlimited fun!
Commercial trampolines are designed for trampoline parks. And since they are usually built in enclosed areas, you won't have to worry about the weather or season whether the sun gives off an intense heat or the rainy weather makes everything humid, wet, and sticky. Most trampoline parks are fully air-conditioned and can provide a nice shade for everybody. If it's all cold in winter, some have their warm air heating to make sure the trampolinists are comfortable.
Every now and then, trampoline parks advertise seasonal promos where the entrance fees are much cheaper than usual. Groups of families and friends can take advantage of these cheaper prices, especially on holidays and weekends. Therefore, the best season to play trampoline in a park is apparently, any time of the year and when the seasonal promos are available!
Playing on a Trampoline at Home
If you have your very own trampoline at home, then you're lucky enough to use it every time you want to! As it requires a larger area, you might already have allotted a spot for it out in your backyard or lawn. No more fees or seasonal promos to watch out for. However, since it is more of an outdoor recreational activity, there might be some considerations to take note of.
Whether you have set up a trampoline for kids or trampolines of various sizes like rectangular, round, oval, or square, the temperature or the weather outside needs to be closely considered. Rainy and winter season are definitely not the best time. It is either you freeze in the cold or get all soaked up and wet because of the rain. Not a great move!
Summer and spring are the best seasons to enjoy trampolining if you're going to do it at home. A nice and warm air and a little heat under the sun give off the summer vibe to play trampoline out in your yard or lawn. When it is spring, the beautiful blooms of flowers, vivid hues of the leaves, and the cool temperature provide a soothing ambiance while you jump and bounce on your trampoline!
Know Your Activities and Schedule
Family gatherings and school vacation. The best time to enjoy playing trampoline with your family and friends may depend on the schedule you're likely to be together. Like when you have kids who go to school on weekdays, you may need to wait until it is the weekend or when they are on a break for the school vacation.
Weekends and holidays might also be the ideal seasons to have fun together with your friends and families while chilling out on a Sunday for a barbecue in the yard. Family gatherings are a venue for games and recreational activities. And if you have a trampoline to share with them, that will be double the fun!
Water activities on a summer break. Summer calls for swimming, water parks, and other water adventures! Water trampolines can spice up the water activities whether you're in a pool or out in a lake, rivers, or the ocean. You can go for a quick dive from the water trampoline or rebound on it! So, if you feel like reveling in the waters, summer is the best season for it!
Exercise routine. If you're up for an active lifestyle and want to keep up with your exercise routine, you probably have been using your exercise trampoline at home. As the routine depends on your schedule, there might be no particular season to best enjoy it unless you've gained some weight and want to trim down some pounds or you just want to improve your overall health. You may need to pick out an appropriate time to reach your health goals! You can always take advantage of its health benefits according to the time you are regularly doing it.
The Best Season to Play Trampoline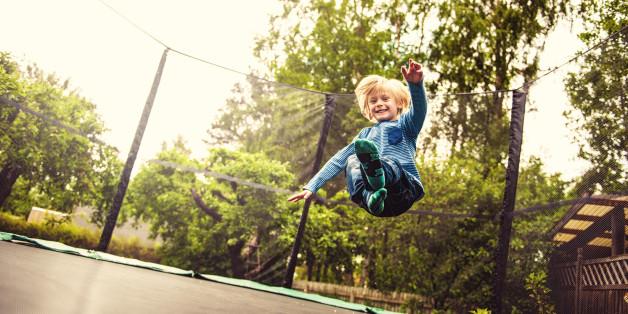 Does it really matter to know the most appropriate time and season to play trampoline? Yes, definitely! You can enjoy playing trampoline and make the most out of it when you know the best time to do it. You can consider the location or where you are planning to play trampoline. Whether you are doing it at home or in the park, there are certain factors you need to consider first.
Although the season often pertains to the ideal weather of the year, it may also be about the best time to revel in something. As for trampolining, your activities and schedule will also give you an idea when you can play trampoline with your family and friends and what type of trampolines you can try. Whatever the season is or the time you feel like doing it, playing trampoline guarantees an ultimate fun!
My name is Larry Dunn from Dallas Texas and I have a deep passion and love for the trampoline.
With many years of experience in the field of healthcare service, I have decided to start his own website which is about a trampoline.
With this website, I will share his experiences and expertise advices on different factors to consider when deciding whether or not a trampoline is safe for you and your family.